The Revolutionary 3-in-1 Turkish Cotton Tote Bag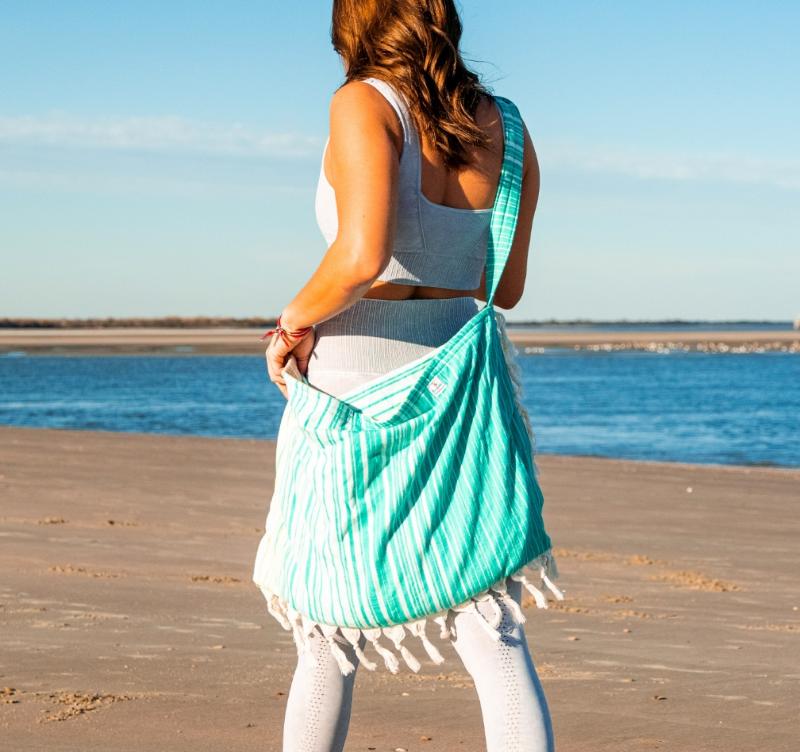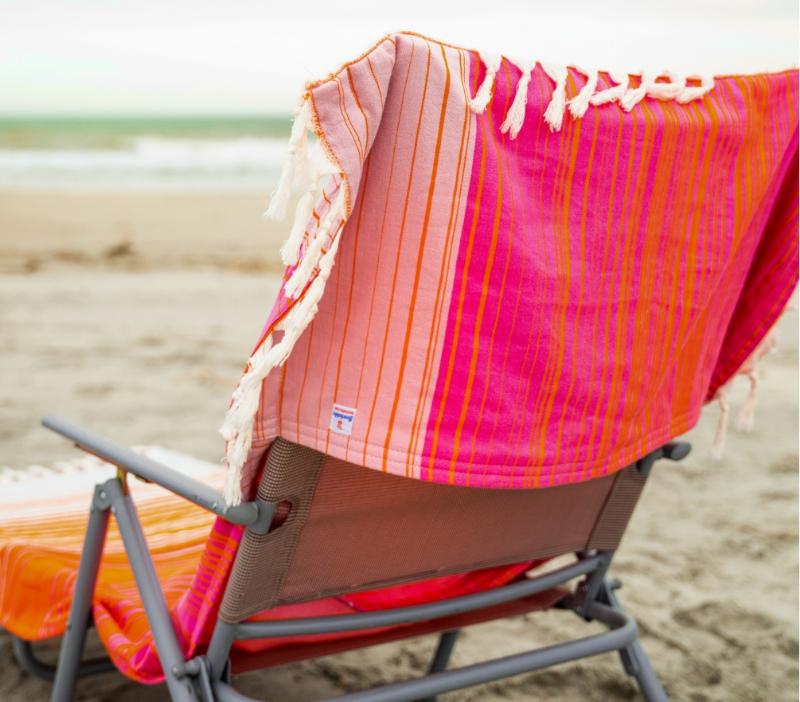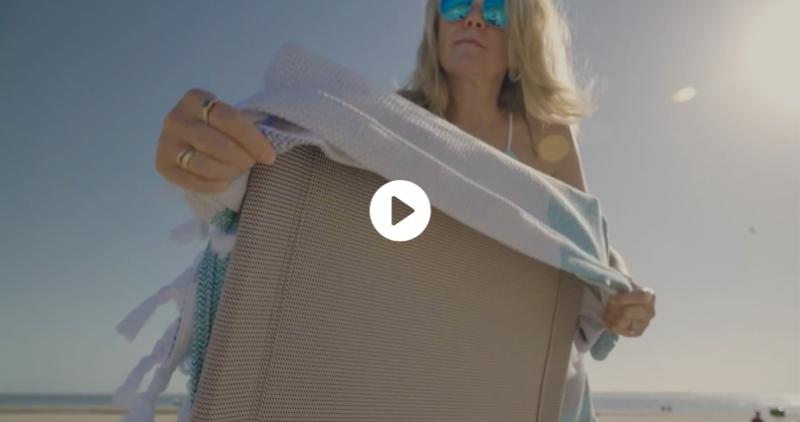 The Revolutionary 3-in-1 Turkish Cotton Tote Bag
3-in-1 Tote Bag, Beach Towel, & Stay-put Chair Cover
Shop Now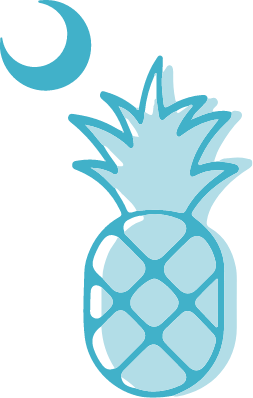 Made in the USA
Our Beachables, dresses, and coverups are all handmade in the Carolinas.
Environmentally Responsible
Our Turkish Cotton is eco-friendly and comes from sustainably sourced fibers.
Made To Last
Our premium, lint-free Turkish Cotton is fade & bleed resistant to last through all your beach vacations.
Shop With A Purpose
Our Local Mission: the Down Syndrome Association of the Lowcountry. Our Global Mission: Water Mission®, a clean water non-profit that serves developing countries and disaster areas.
Dresses, Cover-ups & Wraps
For Your Vacays, Staycays, or Play Days
Relax in fashion with our dresses and coverups. Choose from a variety of colors, styles, and patterns for women & children.
Shop Now
Dresses, Cover-ups & Wraps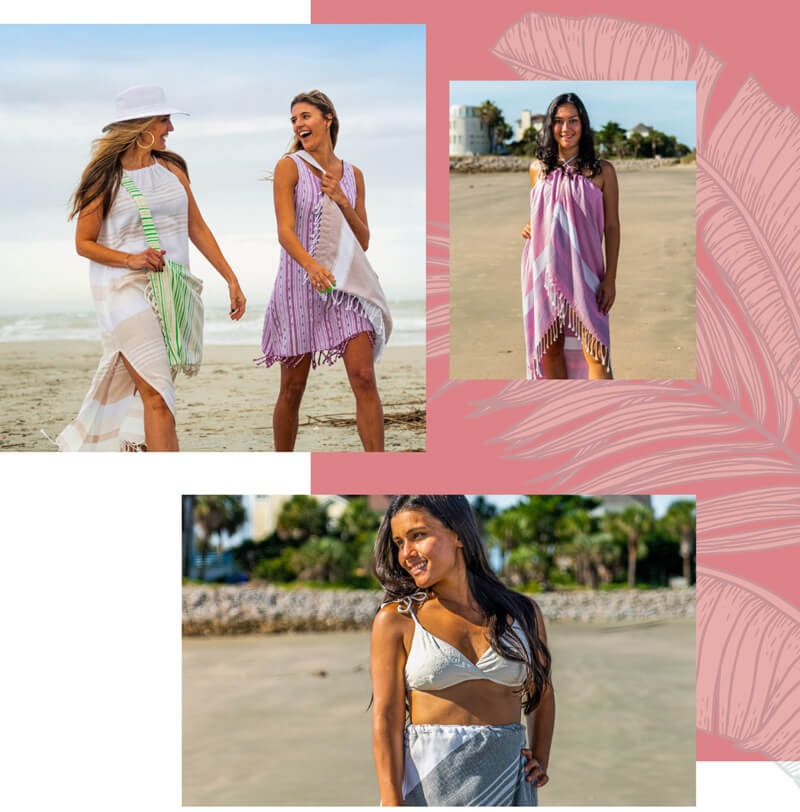 About the Beachables Family
Founded in 2018, the Beachables' flagship Turkish Towel Bag was born from an idea inspired by the terry chair covers for pool chairs the Watters family saw on a trip to Hawaii.
The Watters family has always enjoyed spending time at the beach. For them, there's nothing better than the peaceful feeling you get when sitting on the beach listening to the waves. A day at the pool, lake, or river should be just as relaxing.
Through the years, they've strived to offer more fun and innovative ideas for beach and pool lovers everywhere under their Beachables brand. They are always looking forward to helping you make memories that will last a lifetime at the beach.
Learn More >
About the Beachables Family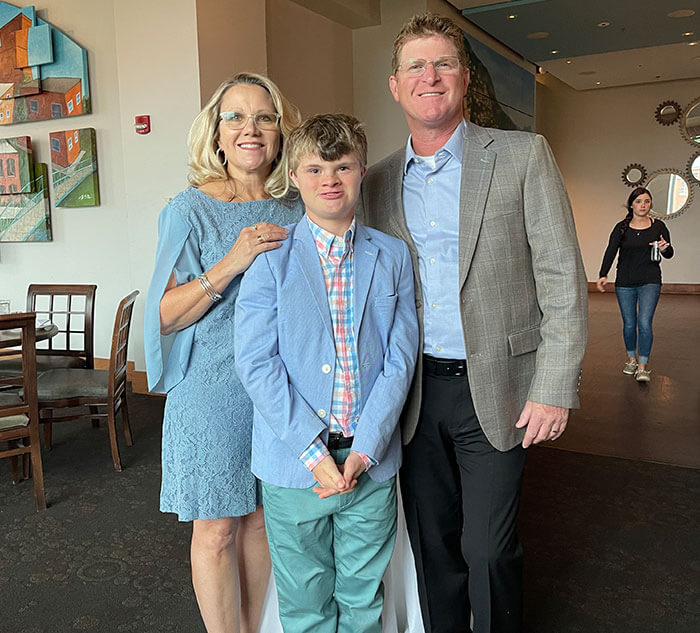 Frequently Asked Questions
Custom orders will be shipped in 3-5 business days. Ready-made items ship within 48 hours.
Your Beachable is 100% Turkish Cotton and can be machine washed and dried as you would any cotton towel, but no need to use the high heat setting. Turkish towels dry very quickly. Do not use bleach. You may press with a warm iron if needed. Wash separately the first time, but for subsequent washes, we suggest washing with clothing or similar materials. We do not recommend washing your Turkish towel Beachables with terry cloth towels. Your Turkish materials will dry faster, and no one wants terry towel lint in your Beachables tassels!!
All towel bags will fit over most average pool or beach chairs. See specific measurements for each product for exact sizing.
We accept all credit cards and PayPal payments. You can also use your Apple Pay or Venmo account to purchase your favorite Beachables products.
Customer satisfaction is our #1 priority! If you are unhappy for any reason, please do not hesitate to contact us. For custom orders, cancellation is possible within 24 hours of placing the order. Returns for custom orders are only issued if the delivered product is defective or you received the wrong item. Please contact us within 5 business days of receiving your order if you are unsatisfied for any reason. All returns must be shipped back to us within 10 business days of receiving the order. Return processing will begin once the item is received. Refunds will be issued via the original payment method. Contact us for a replacement option. The customer is responsible for all shipping charges on returns. Beachables is not responsible for damages caused during shipping.
We strive to represent our products accurately. However, please be aware that computer monitors differ slightly in color representation. The colors you see on your screen could be slightly different in-person. Since all our products are handmade, no two pieces will be exactly identical. Please expect small differences between what is pictured and what you may receive.
What People Say
About Beachables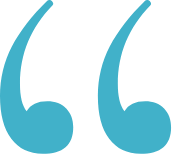 I just happened to be walking down King St and decided to pop in and I'm SO happy I did! The worker made me feel so welcome and explained to me what a Beachable was. I fell in love! What an amazing concept. The bag is so soft and the towel is huge! It was fun being able to pick my own color for a drawstring bag. I can't wait to be back in Charleston this weekend to use my bag at the park. -Amanda
I ordered a custom Beachables Turkish towel/bag and I love it!!!! I received so many compliments on it at my last resort vacation. It's so great to have something to tote along your own beach/pool gear in-even at a resort- no scrambling to find a clean towel- you have your own! I live in Ohio and I'm looking forward to the summer and taking it to the pool here. -Rebekah
I love how the store is set up, super cute and inviting. So many cool things. The owner was very nice and helpful. I will definitely be back the next time I'm in Charleston. -Sarah