.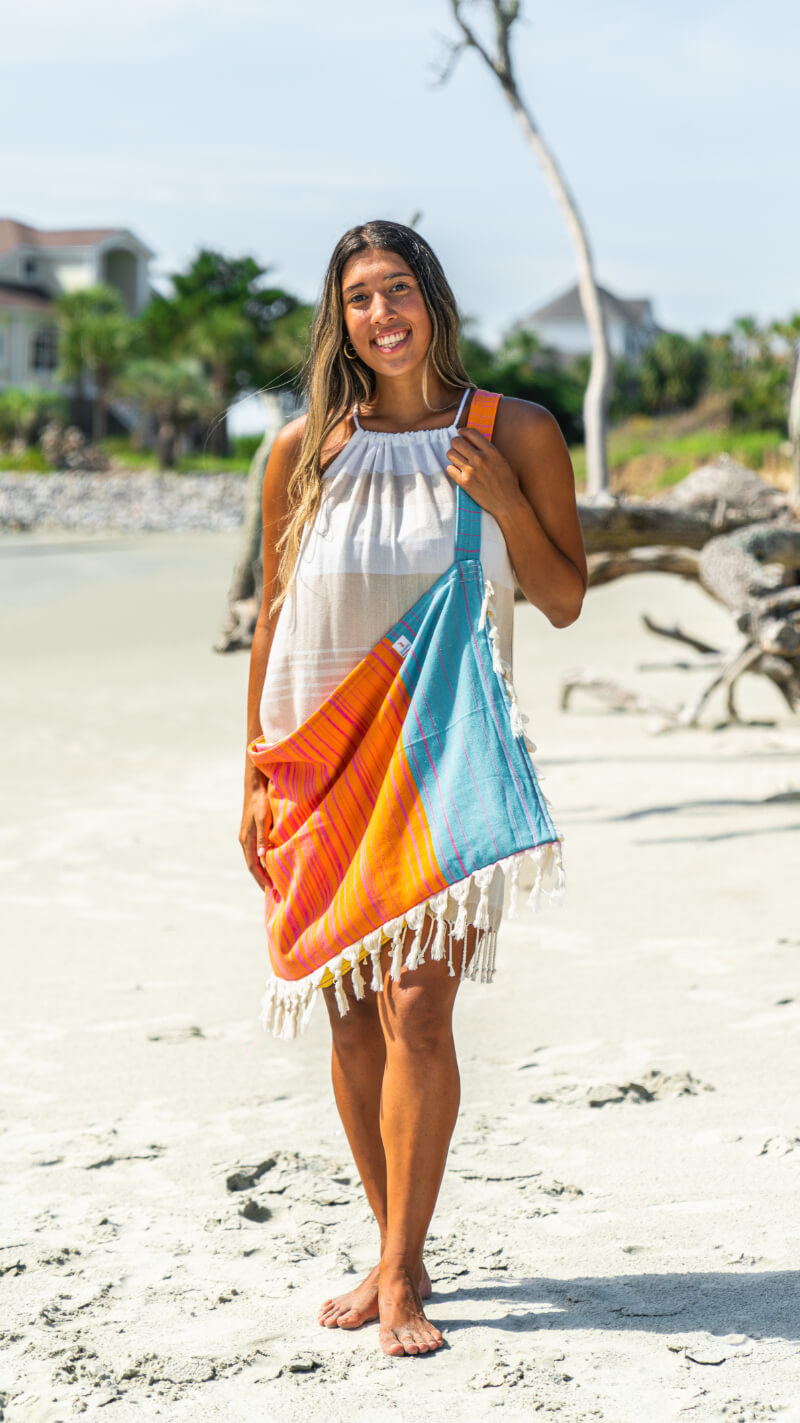 Folly - Orange/Blue Turkish - Striped Beachable
In stock
Beachables
22FOBS
The ultimate beach companion, combining functionality, convenience, and style, The Beachable is a versatile addition to your days on the beach.

This innovative beach product is designed to elevate your beach experience with its versatile 3-in-1 design. With its clever design, you can effortlessly transform The Beachable from a cozy towel to a comfortable chair cover or a spacious tote bag to carry all your beach essentials.
The vibrant colors and stylish patterns add a touch of flair to your beach ensemble, making you stand out with your fashion-forward choice.
Add a custom monogram, initials, or your favorite beach-inspired design to your Beachable, creating a personalized touch that reflects your individuality. Our customization service allows you to express your personality and make a statement while enjoying your time at the beach.
The Beachable is machine-washable, and its durable construction ensures long-lasting use, so you can enjoy countless beach days with your trusty Beachable by your side.
Product Type: Classic Turkish
Color: Orange/Blue Turkish
Bag Size: 28x18
Towel Size: 32x67
Bag Opening Size: 27 inches